The ten best 2021 Christmas ornaments commemorate our second year of COVID – and we thought we were done with this mess already!
Ahh, Calendar Year 2021; you are a year of surprises. Of changes, challenges, tragedies, travesties. Sometimes I wonder if once this year is over and gone, we will even want to remember it.
2021 is quite possibly a year many of us would like to forget – or maybe you're like me, and don't even feel sure where this year went!
Please note that these ornaments are meant to be humorous!
On the other hand, I and many others do like to add an annual ornament to the Christmas tree – something that represents or summarizes the year in some way. For those of us who follow this tradition, I've collected ten of the best 2021COVID-commemorative Christmas ornaments.
If you are a collector, I'm sure you'll find an ornament here that speaks to you and your experience of the year.
Not a fan of ornament collections? Perhaps you can use one of these as a hostess, neighbor, or even a white elephant gift. Secret Santas and gag gifts, too!
This post may contain affiliate links. If you make a purchase through these links, I may earn a commission at no cost to you. As an Amazon Associate, I earn from qualifying purchases. Thank you for supporting my blog. See my disclosure page for details..
Ten Christmas Ornaments to Commemorate the Year 2021
COVID Santa with Vaccine
Santa's bringing you a big…vaccine!
A vaccine for you…and one for you…and one for you! In fact, he's got a sackful!
Also note he's wearing his mask to keep everyone safe during deliveries!
---
Events of the Year 2021
Back to school…social distancing…the delta variant…binge watching…and vaccinations…
All these things have taken on new meanings in the past 12 months. This one colorful ornament combines all the events and occurrences into one perfect ornament.
---
The One When We Were Vaccinated
---
Wood-Look 2021 Year of Vaccination
2021 Year of Vaccination
Sure, it looks like a wooden ornament, but it's actually made of shiny acrylic for greater durability. Perfect for the tree with a more rustic or farmhouse style.
---
Vaccine Canister
---
Year of the Healthcare Workers
Let's hear it for all of the incredible healthcare workers committed to caring for their patients despite overwhelming odds.
Seven syringes form a pretty snowflake one a deep blue background.
---
I Got Mine!
Here's a chance to personalize an ornament, for that special someone who received their vaccines.
A big red heart holds a syringe, and there's even a bandaid for the injection site!
---
Quarantined COVID Virus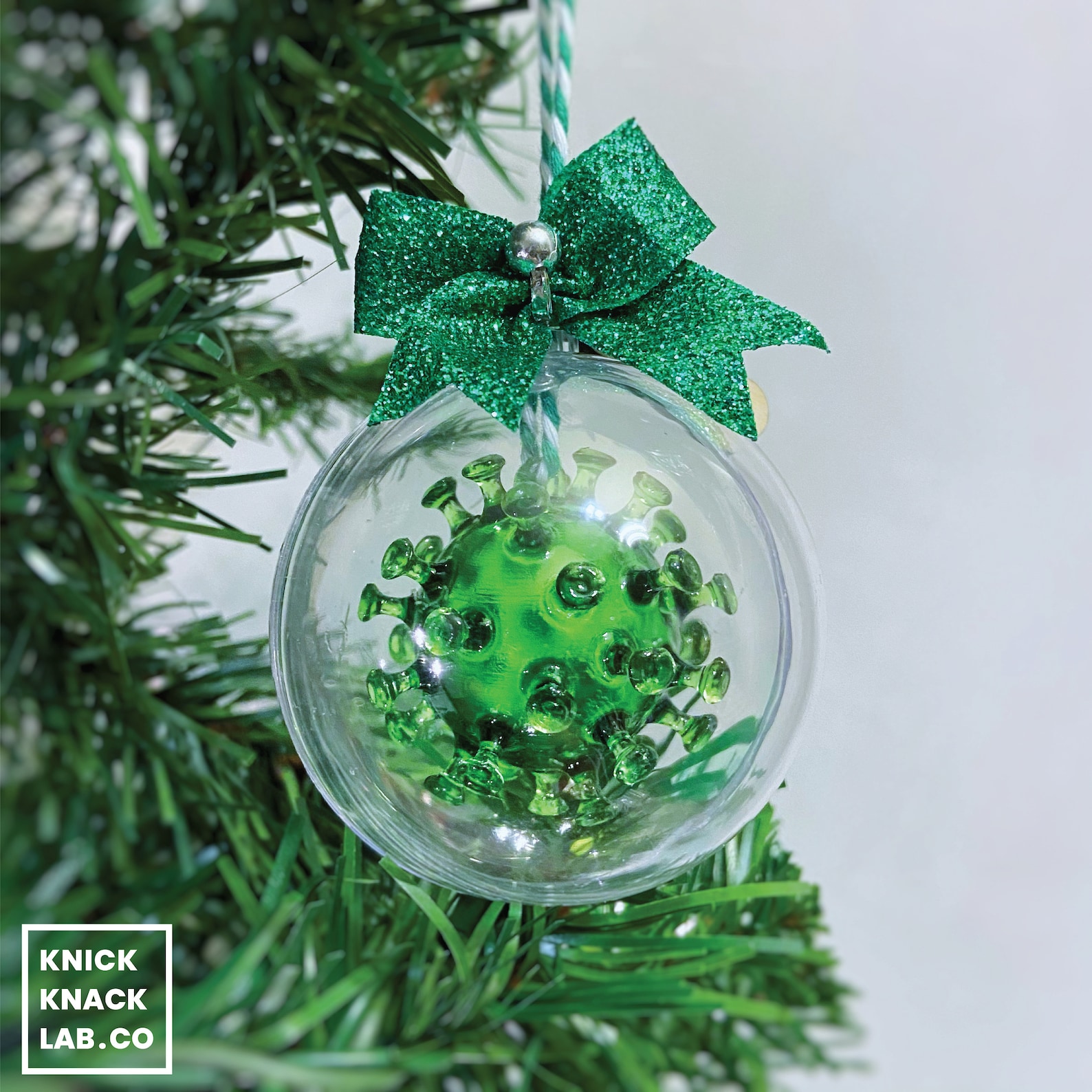 ---
Coronavirus Cutie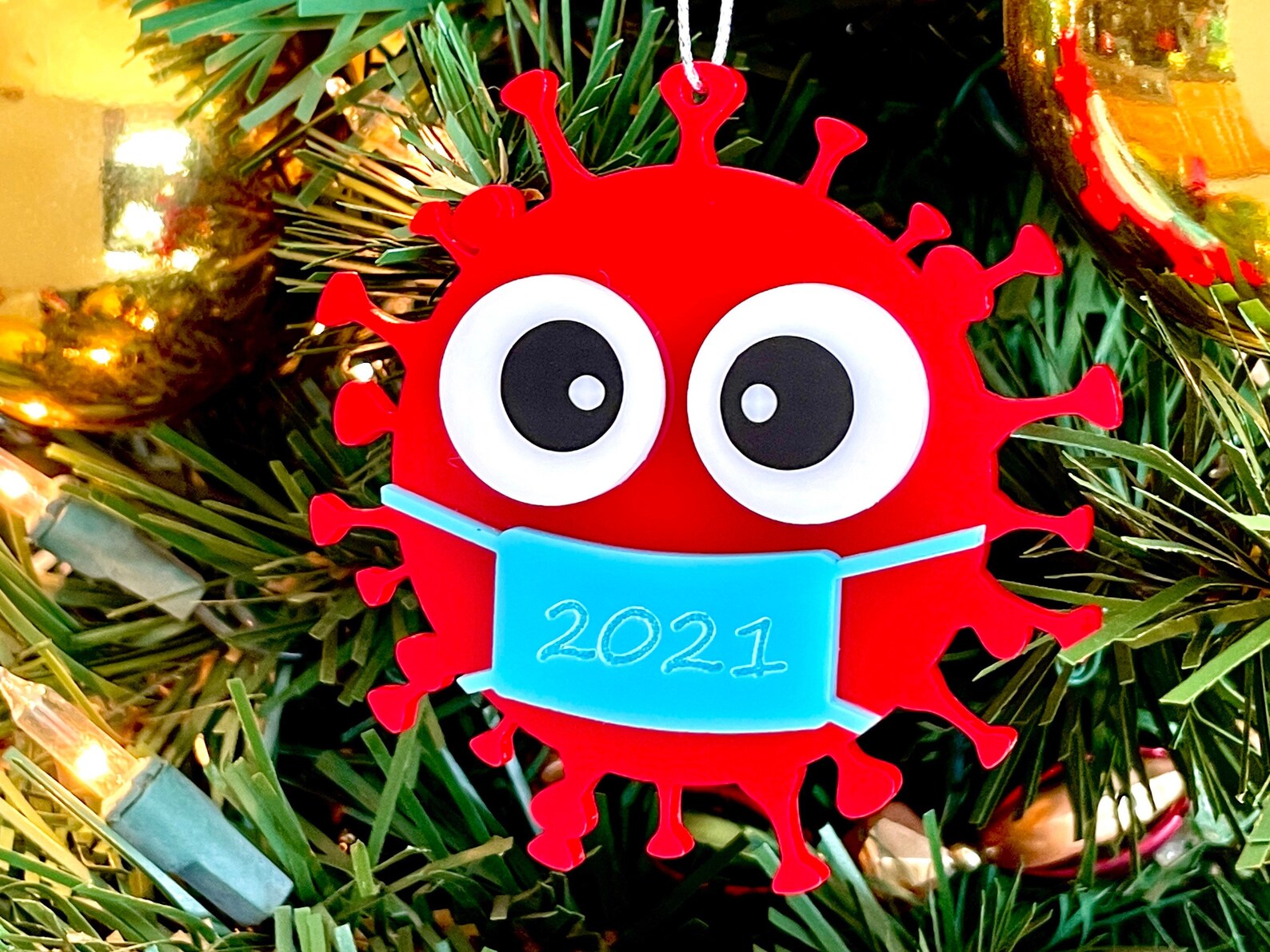 You've got to admit this little guy looks pretty cute in bright red, with his wide eyes and blue mask!
But what havoc he has wreaked this last two years.
---
Masked Gingerbread Man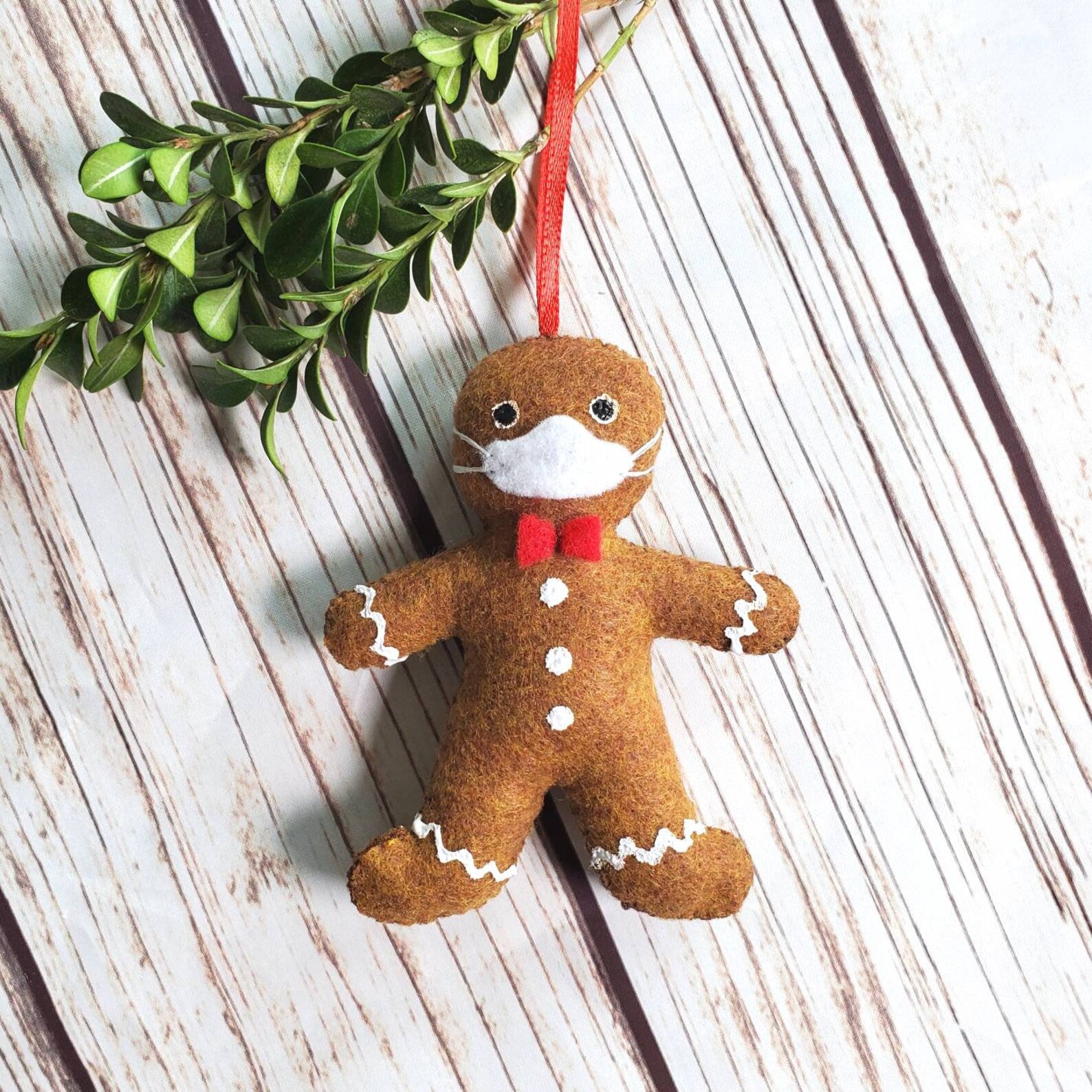 Festive and filled with Christmas charm…yet this traditional gingerbread man looks a bit different from those from previous years.
He's staying safe with that mask!
---
Read More:
Final Thoughts on 10 Best COVID-themed Christmas Ornaments of 2021
Yes, we will all remember 2021 as the year of the coronavirus and vaccines. Consider adding any of these ornaments to your tree decor. There's something here for every taste!
As an added bonus, each of these is available online from either Amazon or Etsy, so ordering is simple and delivery is fast.
Tell me, which is your favorite?