Ready for Fall? Some people go all out in their autumn decor. Personally, I prefer to bring in special flourishes here and there. Here I've gathered a list of some special handcrafted decor items that shout "happy fall, y'all!".
A few years back, I gave away all of our Halloween decorations to a friend with small children.

With my children grown and out of the house, I just didn't care to decorate for each individual holiday. My goal was to replace the plastic pumpkins with classic fall decor that would enhance my home and last for years.
Now I've come to realize, I have no fall decor at all! Naturally, I jumped onto my favorite resource – Etsy.com" target="_blank">ETSY! I can always count on ETSY to have beautiful, top-quality items for my home.
In addition, purchasing from ETSY helps support small business owners, especially important in today's economy.
I'm really excited about the amazing quality of the items I've found. If you haven't discovered ETSY yet, I'm confident these beauties will have you hooked!
Gorgeous Handcrafted Fall Home Decor
This post may contain affiliate links. If you make a purchase through these links, I may earn a commission at no cost to you. As an Amazon Associate, I earn from qualifying purchases. Thank you for supporting my blog. See my disclosure page for details..
Check Out These Beauties:
When I started my search for fall decorative items, these incredible soaps from Woods and Mosses were the very first to grab my attention.
They are almost too beautiful to use – and I'll be their scents would bring a wonderful, cozy feeling to a powder room.
The scents are Pumpkin Burst, Indian Summer, and Maple Syrup (Mmmmmmm…..)
Handmade in small batches, these soaps are gluten/paraben/SLS/SLES free, cold-processed and cured for 6 weeks.
With eco-friendly packaging, they are zero-waste skincare, which makes them even more attractive in my book!
This handmade woven wall hanging has yarns in the most beautiful fall shades of soft burnt orange, mustard yellow and green.
It hangs on a piece of driftwood that was picked off the beaches of Prince Edward Island, Canada, and handcrafted on a homemade loom by The Weaving Islander.
Just think how much softness, warmth, and color this would add to a bedroom or hallway!
I love stained glass, and this suncatcher by SunnyHoney steps it up with the extra wiring and beading.
Imagine the early morning sun streaming through it and dancing around your kitchen as you sip that first cup of coffee!
This suncatcher is handmade in the "Tiffany" style using stained glass, wire, copper foil, copper, and jadeite beads.
I have a simple black frame in my kitchen and I like to change the art in it seasonally. It's such a simple and quick way to reflect the current season.
This fall heart from Kelsey M Designs has captured my heart, and I know I'll love seeing it every morning, this year and in the future.
This item is a quick win, too – the digital file is immediately available as soon as it's purchased.
Just download, print and enjoy!
The JPG files even come in three measurements, so it's sure to fit your favorite frame (or attached it to a clipboard for a modern look).
With a name like "Comfort", how can this not be a perfect fall candle?
French vanilla is a universally beloved scent, and this handcrafted soy wax candlewith wooden wick looks as good as it smells.
Candles give an amazing amount of pleasure, and I may have to stock up on a few of these from Wildnery Beauty for Holiday gifting.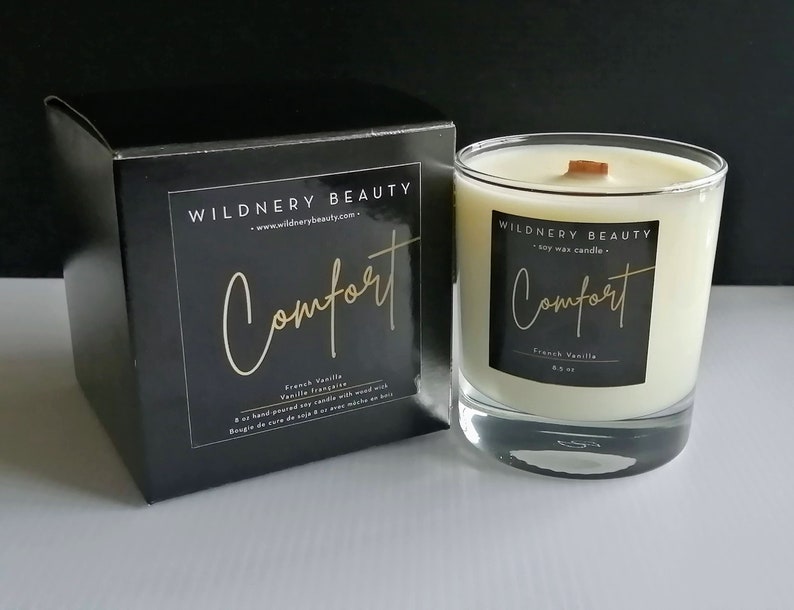 My jaw just dropped when I spotted these coasters. Are they not stunningly beautiful?
I would feel forever classy and elegant setting my wine glass on one of these works of art from Sveta Art Studios.
These coasters come in a set of four and would make a wonderful hostess gift if you're visiting family or friends for Thanksgiving.
Talk about making a statement.
The maker of this beauty is Wreaths to Inspire, and it sure does, don't you agree?
If a home could have just one decorative item to steal the show and set the mood, this is just the head-turner to do the job in style.
Copper peonies and pumpkins are surrounded by the dark eggplant foliage and greenery. Accented with raffia, fall leaves, acorns and berries.
This wreath can hang inside or outside as it has been sprayed for protection with a topcoat sealant.
Did you know I have a gnome collection? Yep, I love those creepy little guys!
So of course this wreath caught my eye right away.
This adorable Gnome wreath from CraftyGal Wreaths is the perfect welcome to your guests this fall. It is full of beautiful fall ribbon, leaves, pumpkins, and acorns – everything that comes to mind when you think about Fall.
I'm a huge fan of pillow covers.
I love the idea that you can buy just one quality pillow insert, and change the look any time you like just by zipping off one cover and zipping on another.
Pillow covers are easier to clean than pre-covered pillows due to being removable, and they store so compactly in the linen closet!
This best seller from Porter Lane Home is a soft cotton/linen blend in the most gorgeous grey and brown plaid.
Its sophisticated good looks will add a bit of class to any decor – like the cordovan leather couch in my living room!
Also read:
Final Thoughts on Make a Statement With Handcrafted Home Decor for Fall
With options like those above, there's no reason to fill an adult home full of cheap jack o'lanterns and glow-in-the-dark witches.
These classic decor items set the mood for cozy comfort and can be used throughout the fall. And they will be loved and appreciated for many years to come.
My only problem now is narrowing down this list! (I've only got one front door, after all! I can't get both wreaths even though I love them equally!)
Maybe one for me, and one to give away…because all of these items would make excellent gifts, don't you agree?
Be sure to PIN for future shopping!